A friend of mine, Wendy Lam gave me a call last weekend, asking me if I'm interested to do a photo shoot session with her friends. Of cause I do interested. Made some calls, and finally we had 5 enthusiasts photographers to join me together with 2 models, Nardia and Elle.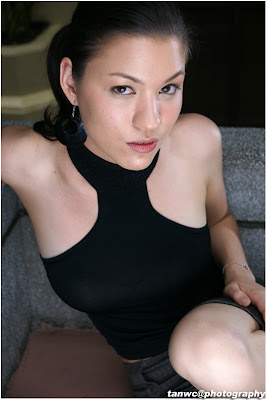 Nardia
Two flashes, with two STUs, placed on top and bottom of Nardia.
This was my very first time using off camera flash with shoot through umbrella (STU). Though I had been studying strobist.com for quite some time, but I really don't have any chance to try out the wonder of the STU.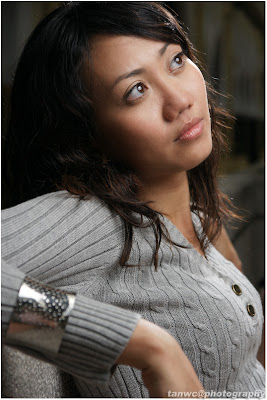 Elle
One STU on camera right, with another bare flash at model's left as highlight.
Amongst five photographers who turned up, 3 of us are Sony owners, and each of us owns a Sony flash. Owning a Sony flash made Sony WL strobist possible.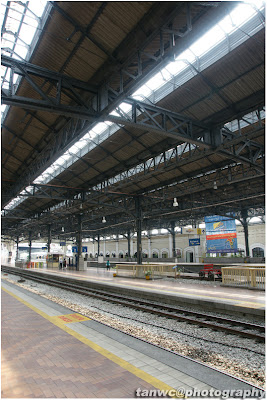 KTM Station, Kuala Lumpur
I had been looking forward to do photo shooting session in the Railway Station of Kuala Lumpur. It is really a nice place. The building is one of the many colonial building left by the British since the pre-war time. Due to lack of people utilizing the public transport in KL, you hardly find a passenger in the station.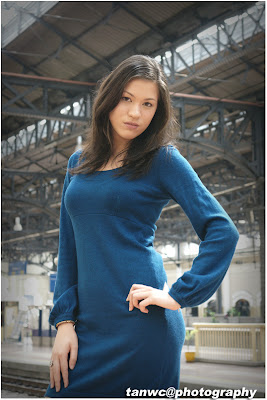 Nardia
Natural light from the Station.
These two girls are good looking and know how to pose and easy to work with. They do not rely on us to pose them; in fact, we don't have much knowledge in posing models. The models had been in the part time modelling world for quite some time, and yet they are new faces to the industry.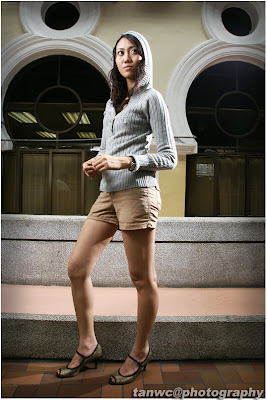 Elle
One flash with STU on camera left with one bare flash from camera right.
So, what do I learn from this photo shooting ? With flash strobes, you no longer count on the ambient light to take portrait pictures. At high sync speed available in the camera, I no longer worry about shaky hands as the high sync speed for my camera is 1/250s, which would not caused shaky problem over the zoom range of my trusty Carl Zeiss lens, based on the 1/shutter speed rule.
Behind the scene :
Look at the umbrellas !
These friends of mine laid down onto the ground in order to get a better view of the models ! haha
Group photo !
From left:
Azrin
, Soon's friend, Nardia, Wendy the MUA, Elle.
Behind:
Soon
, me holding a flash and
Fook
.
We had fun, and through discussion and trial and error, I do learn lots of strobist type of photography. Learn how to strobe from
www.strobist.com